An architecture at the height of hospitality
Let you temp the charming atmosphere, La Mayt's hospitality was always a point of honour; the 3rd generation of commands of the house, still continues this tradition. A little restaurant and plaisir.
"Homemade"
Almost all is
homemade
Home bread
The bread is made
at home
Quality
A quality approach
taken
Short distribution channel
Hautes-Alpes put
forward
3 kinds of restaurant to discover...
Breakfast
sweet-salty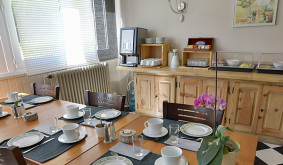 Buffet sweet-salty, served from 8h to 10h. Local products and homemade bread.
Bar à tapas de montagne
apéros gourmands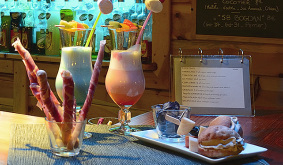 A concept of a small restaurant's menu "plaisir et gourmande" with local products served in the bar every day from 18h to 22h.
Country-style cooking Restaurant
hommade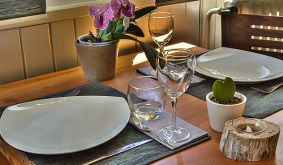 Traditional mountain kitchen to discover. Mountain specialties.
The breakfast in the La Mayt hotel
Hommade bread, fresh Viennese pastry,
Hommade Pear Compote, white cheese country stirred
Cheese, ham, Hautes-Alpes' eggs N°1
Jams from Hautes-Alpes, Nutella, Honey
Fresh fruits
Cereals
Fruit juice
Milk, coffee, chocolate, tee
Hommade cake
Menu of the Restaurant - Summer 2020
Download Menu of the La Mayt Restaurant,
for the Summer season 2020